"Taking the Plunge for the
                             community since 1999″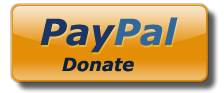 THE STONY POINT SEALS: A REGISTERED 501 (c)(3) CHARITY
It's that time of year again! The Stony Point Seals, a 501(c)(3) charitable organization, are preparing for our 21st annual Plunge on Super Bowl Sunday, February 2, 2020. We would like to thank you for the donations you have made in the past; your generous contributions have helped many families. We are truly grateful to the community coming together and supporting us.
Congratulations to our Raffle winners:
$2500- Ticket # 228- Jennifer G.
$1500-Ticket #074- Pete K.
$500- Ticket #347- Carol B.
$500- Ticket #230 Papo R.
EVENTS
OUR RECIPIENTS
Cecilia is a 4 year old who was recently diagnosed with B-Cell Acute Lymphoblastic Leukemia on 9/17/2019. She loves coloring, gymnastics, dress up, princesses, and playing outdoors. When her parents found out about her cancer they were devastated. As her parents, they only wanted the best for their little girl. With the help of friends and family Cecilia was admitted to Memorial Sloan Kettering Cancer Center in NYC.  Since that first week she has received 5 blood transfusions, several spinal taps and bone marrow biopsies. She is going into the third cycle of treatment, which will last for a total of about 2.5 years, going through cycles of varying intensities to ensure all the cancer cells are gone. After that she will have checkups annually for 5 years to be sure she is truly cured. In the mean time she continues to go for treatment at least once a week for chemotherapy, as well as physical and occupational therapies. Some cycle's added chemo is administered at home.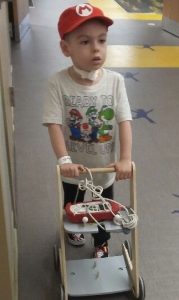 Jackson is a 5 yrs. Old who was born with a rare genetic neuromuscular disorder called Nemaline Myopathy. Nemaline myopathy (also called rod myopathy or nemaline rod myopathy) is a congenital, hereditary neuromuscular disorder with many symptoms that can occur such as muscle weakness, hypoventilation, swallowing dysfunction, and impaired speech ability
As a baby, he was hospitalized for two months after being deemed failure to thrive. He needed a G-tube and various medical equipment and supplies. Jackson was progressing fairly well but when he was 2 years old, he stopped breathing and had to be intubated and helicoptered to a children's hospital. He needed a Tracheostomy and spent three months in the hospital. It has been a struggle for Jackson to stay strong and healthy but his persistence and will to do so is remarkable. He has become more resilient every single day.
PARKING FOR PLUNGE ON SUPER BOWL SUNDAY
Due to weather and lack of parking, it is recommended people take the shuttle bus service being offered from 10 AM to 2 PM at the following locations:
Commuter parking across from Lynch's Restaurant
Halligan's  parking lot (by Chase Bank)
Stony Point Town Hall on Main Street

There is NO Parking in the US Gypsum Parking lot.
Raffle Tickets on sale at Dee's Deli, Fireside Restaurant, and Babe's Bar and Grill! 
1st prize   $2,500.00
2nd prize $1,500.00
3rd prize  $500.00
4th prize  $500.00